This post brought to you by Cooper Tires. The content and opinions expressed below are that of The Suburban Mom.
How do your tires look? Have you checked recently? Mine look pretty bad, actually really bad. I knew they were getting worn, so I did the penny test on my tires recently — oh my! They were worse than I thought, not safe. I am so glad I checked my tires before rainy season because it's time for new tires.
If you haven't checked your tires in a while, it's time. Grab a penny, head outside and check those tires. And if yours fail the test, then I have a deal on tires to share — the Spring Event by Cooper Tires.
Spring Event by Cooper Tires
During the Cooper Tire Spring Event you'll find great offers on Cooper Tires including the Discoverer SRX. In addition to the great offers, customers looking for a new set of tires (like me) are eligible to receive a prepaid Visa card worth up to $70 when purchasing a new set of four qualifying Cooper Tires through participating dealers.
That makes this a great time for new tires. New tires provide added safety for your family on the road, increased performance for your vehicle, better gas mileage, improved traction and a better driving experience.
Included in the Spring Event by Cooper Tires,
Discoverer SRX
is a dedicated SUV and CUV tire. Available in 30 sizes the Discoverer SRX tires fits a wide selection of SUVs and CUVs. The Discoverer SRX features Cooper's innovative Wear Square, the company's exclusive visual tread life indicator.
The Wear Square eliminates the need for the penny test with a square in the tread that changes shape over the lifetime of the tire. It begins with a full square and ends with an exclamation mark when tire tread is low, allowing consumers to quickly and easily assess the approximate tread remaining on the tires. The Wear Square can also signal uneven tire wear and possible wheel alignment issues.
The Discoverer SRX offers a premium 65,000-mile Tread Wear Protection Warranty and a 45-Day Road Test guarantee ensure a confident choice and smooth ride for SUV and CUV drivers, if you aren't satisfied with your Discoverer SRX tire purchase you may return them to your original dealer within 45 days of purchase for a FREE OF CHARGE Cooper brand replacement only, including mounting and balancing.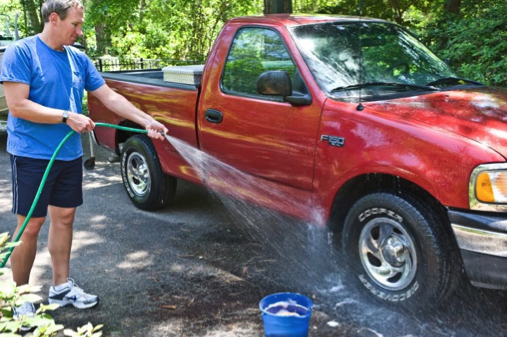 Hurry, the Spring Event by cooper Tires ends April 15, so you don't have long to save. Check your tires today, and then check the
Dealer Locator
for a Cooper Tires dealer near you.