This is a Sponsored post written by me on behalf of DISH for SocialSpark. All opinions are 100% mine.
I am not ashamed to admit, we watch a lot of TV in this house – a LOT. In fact, catching up on TV shows while I blog right now. We have two TVs that can each record two shows at once, and frequently we have all four tuners taping at the same time. Organizing our TV shows, which TV will record which show, is like a jug-saw puzzle.
The Hopper™ from Dish Network eliminates the puzzle, simplifies recording more of your favorite shows and enables you to watch your recorded shows anytime, anywhere — anywhere.
Eliminate the jig-saw puzzle
With PrimeTime Anytime™  from the Hopper™ you can record six different shows at the same time during primetime. Plus, you will never miss the premiere of a new show with the Hopper automatically recording three hours of on demand primetime ABC, CBS, FOX, and NBC programming everyday making it available to you for up to 8 days from initial air date.
No more deciding which show to record in which room, with Whole-Home HD DVR Functionality the Hopper™ lets you have full HD DVR functionality on every TV, so you can pause, rewind and record live TV in any room. Plus, you can access your DVR library on all TVs so you can record a movie in the living room, start watching it in the bedroom and then finish in the kitchen.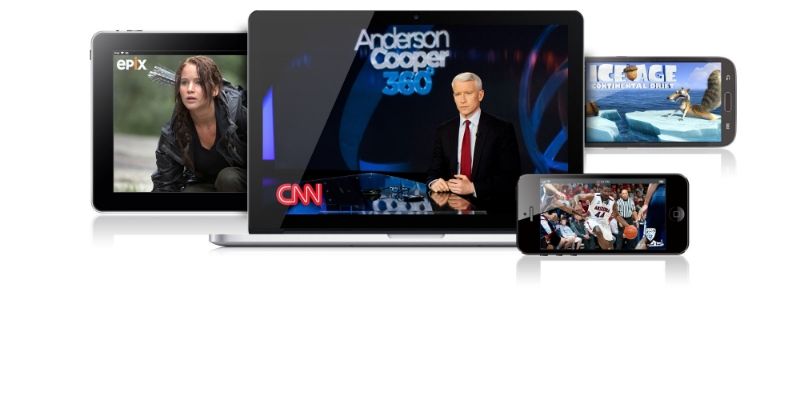 Watch your shows anytime, anywhere
Taking a vacation? No problem, you can access your favorite shows from your smartphone or tablet with DISH Anywhere™. With the DISH Anywhere app (for Apple and Android devices) and www.dishanywhere.com online portal, watch live and recorded TV including live sporting events, TV shows and movies – anytime, anywhere. DISH Anywhere also lets you take control of your DVR to schedule and manage recordings remotely.
Need entertainment on a long plane trip or car ride? No problem, with Hopper Transfers™ you can transfer your DVR recordings to your iPad with the free Hopper Transfers app before you leave the house and you can enjoy your favorite shows on flights or keep your kids entertained on a long road trip, even when you don't have an Internet connection.
Think about all of the creative places you can watch your favorite shows — carpool line, doctors office or perhaps in the bathroom. That last idea comes from this view from Dish Network that is sure to make you chuckle.
One more awesome feature to fall in love with
Tired of commercials? With AutoHop™ you can instantly skip commercials in recorded primetime TV on ABC, CBS, FOX and NBC. Only DISH gives you ad free TV with AutoHop™ on the Hopper™.
That's a lot of great features that eliminate the most common TV recording frustrations in our house.
Keep up with Dish Network — LIKE DISH on Facebook & Follow DISH on Twitter.