When Disney introduced us to the elite team of Prep & Landing a number of years ago, I couldn't get enough and neither could my daughter. Like a number of our friends Prep & Landing took up permanent residence on our DVR getting watched over and over again. When the Prep & Landing DVD came out I was thrilled to get that space back on my DVR and enjoy all of the extras included.
Then Disney threw me a curve ball and introduced an equally adorable sequel, Prep & Landing Naughty vs Nice, which immediately took its place on my DVR. Finally, this Christmas both episodes are available on Blu-ray and DVD plus tons of extra bonus features including the one-minute short Tiny's BIG Adventure. Yeay!
The Prep & Landing adventures are cute, clever and down right funny for the whole family. From Christmas cuteness enjoyed by our little ones to quirky quips that even made Papa Jack chuckle, the whole family can enjoy this new classic together. If you haven't seen Prep & Landing, add it to your to-do list this holiday season. With a running time of 22 minutes, it's the perfect length to snuggle with the kiddos and a cup of hot coco to enjoy the holiday season.
Prep & Landing
On Christmas Eve, a high-tech team of elves from an elite unit known as 'Prep & Landing' ensures homes around the world are prepared for Santa's visit. But when two hilarious little elves face unexpected challenges and are pushed to their limits, it'll take a great big effort to save the season. Enjoy a heartwarming  holiday classic sure to make everyone's Christmas list!
Prep & Landing: Naughty vs. Nice
The outrageous yuletide adventures of Christmas elves Lanny and Wayne continue in this totally tinsel adventure that reminds us there's room for everyone on the 'nice' list. Santa's stealthiest little elves must race to recover classified North Pole technology, which has fallen into the hands of a computer-hacking naughty kid, in an effort to stop Christmas from descending into chaos. Bring the family together for a comical adventure that puts the Ho, Ho, Ho in your Holidays!
The Prep & Landing: Totally Tinsel Collection is available on DVD and Blu-Ray Combo pack on Amazon for less than $15 for the combo less than $10 for the DVD.
TIP – While this would make a cute stocking stuffer, don't wait til Christmas morning to enjoy this Christmas treat. Consider having your Elf on the Shelf bring a copy to your family from the North Pole! 
By the way if you love this series as much as I do, you will love the Prep & Landing Vinylmation. Dear Santa…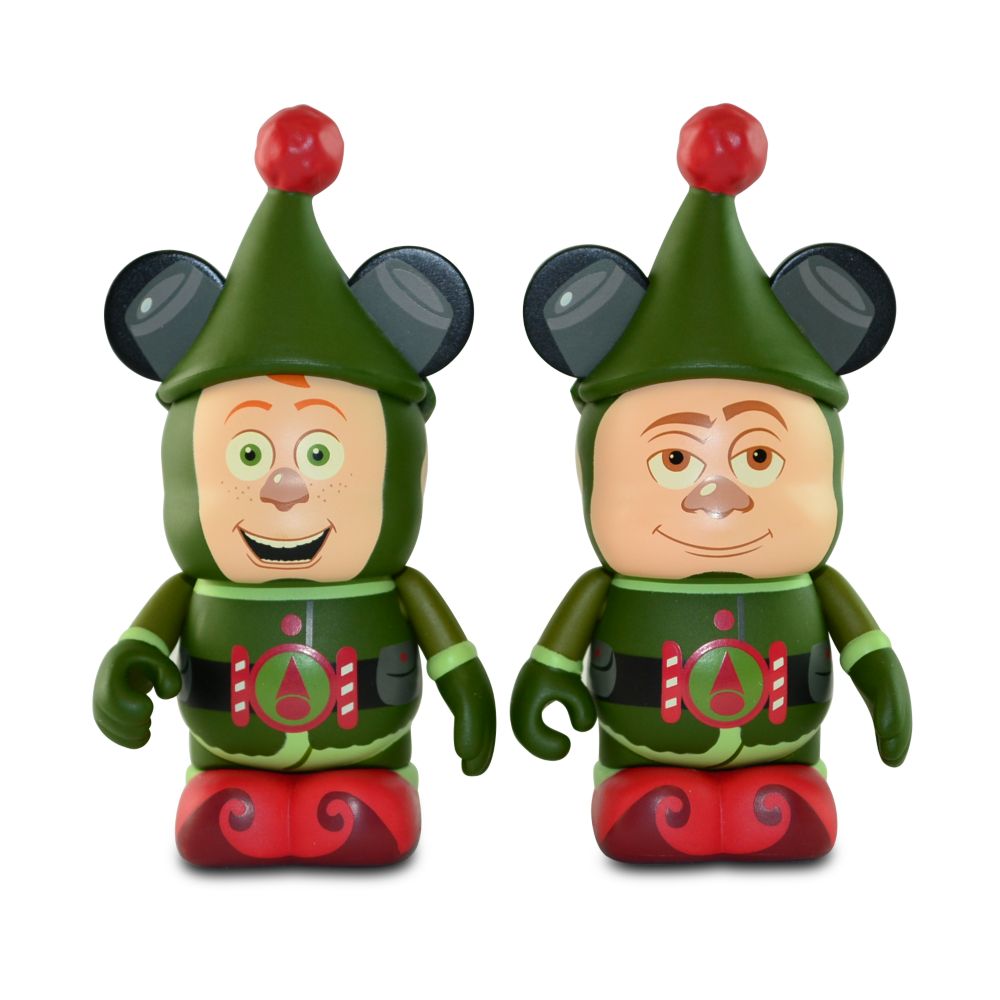 A movie screener was provided facilitate this review, however, all thoughts and opinions are my own.