Have you heard? Disney On Ice is bringing Disney/Pixar's Toy Story 3 to Orlando in September! When a friend shared the news last week, I was ecstatic, until I realized that's the weekend we will be at Disney. Man, we just can't do everything.
For those in Orlando who are available the weekend of September 10-12, tickets go on sale  to the public for Orlando July 23. BUT I have pre-sale codes for you – try ZXA or ZXB or FUN – get your tickets before they go on sale. (Lakeland is having a show the previous weekend, too.)
Even if you aren't local – check for a show near you.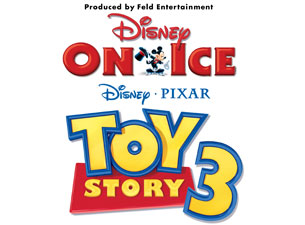 PS – Thanks Mary 🙂